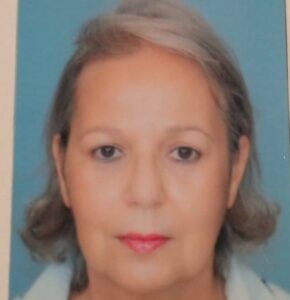 Saida Zniber is from the Union Nationale des Femmes du Maroc (UNFM).
She has been a Sustainable Development Advisor for Rural and Urban Women for 2 successive terms (2015-2018, 2018-2022).
Saida has been delighted to have participated in said committee and with the members of ICW-CIF, to make women's heard, to promote their empowerment and their effective integration in the process of evolution of the society, their right to enjoy the best state of health and thus to fight against all discrimination and violence against them. She had the great honour and pleasure of learning from and exchanging with all the members of ICW-CIF, who marked her with their unparallelled dedication and committment to the defense of women's rights.
Saida is looking forward to being able to contribute to the examination of new paths of empowerment and promotion of women and their struggle to have the respect and the place they are due. To help fin innovative and effective solutions for the promotion of women's girls' rights to health, empowerment and support of all forms of sustainable development programs. To contribute to the achievement of gender equality in access to medical care, and in all areas crucial to their lives and well-being and to the advancement of women worldwide.