About the International Council of Women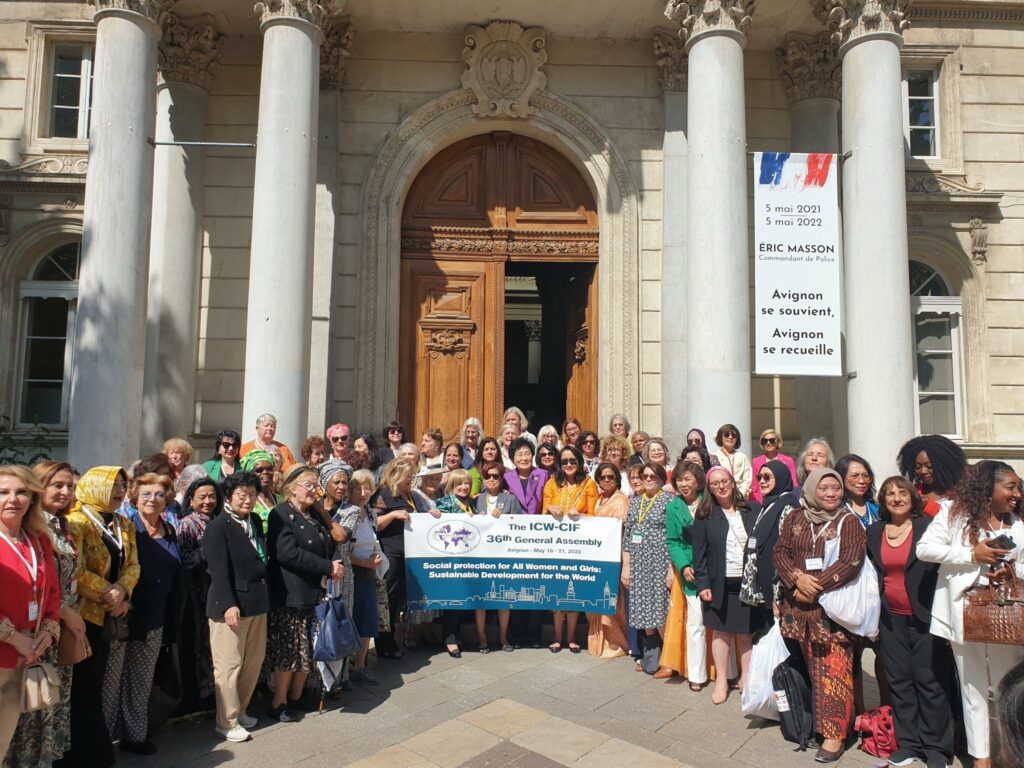 The International Council of Women (ICW) is a women's organization working across national boundaries for the common cause of advocating human rights for women. In March and April 1888, women leaders came together in Washington D.C. with 80 speakers and 49 delegates representing 53 women organizations from 9 countries: Canada, the United States, Ireland, India, United Kingdom, Finland, Denmark, France and Norway. Women from professional organizations, trade unions, arts groups and benevolent societies also participated. National Women Councils affiliated with the ICW can make themselves heard at the international level through active participation and strong advocacy.
The International Council of Women is the first truly global women's NGO which was founded in 1888 for the advancement of women from all over the world. For the past 135 years, the International Council of Women has remained an active advocate in promoting international women's rights. ICW was present when the United Nations was formed to ensure the United Nations Charter included women's equal rights and the Commission on the Status of Women be established. ICW was also there when the International Women's Year was proclaimed in 1975 and again through the United Nations Decade for Women and Beijing +20. ICW will continue to be there, representing women's voice, promoting and protecting international human rights of women to make the world a safer and better place for women.


Since our establishment in 1888, the International Council of Women has worked to advance the status and empowerment of women and girls around the world. In addition to advocacy, our affiliates support women and girls on issues affecting their livelihoods, including improving their education and technical skills, protecting their human rights, and promoting leadership outcomes. 
For the last 13( years, the affiliates of the International Council of Women have advocated for and implemented programs around the world to promote access to quality education, human rights, women's empowerment, gender equality and leadership in all sectors of the economy
The International Council of Women empowers women through a range of projects and programs designed to help women to help themselves in practical actions including
Equal rights and responsibilities for women and men
Peace and understanding through international co-operation, negotiation and reconciliation
The fuller integration of women as decision-makers in peace-making and peace building efforts
Human rights for all people
The elimination of all forms of discrimination
Sustainable development
Communication and networking worldwide
The International Council of Women takes action through seminars and workshops to develop skills
Equal rights and responsibilities for women and men
Development of its regional councils: ECICW (European Center); Regional Council of the Americas; Regional Council of Africa; APRC (Asia-Pacific Regional Council)
Participation of ICW-CIF permanent representatives at meetings of UN agencies in New York, Vienna, Geneva, Rome, Paris and Nairobi
Advocacy at the annual UN Commission on the Status of Women
Training regarding CEDAW (Convention on the Elimination of all forms of Discrimination Against Women) reporting