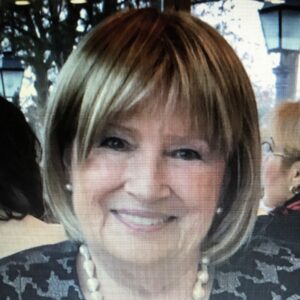 I am responsible for the records of the minutes so I document all action items of Board meetings as well as taking minutes of the General Assembly and Executive Committee meeting. This is my third term on the board and I am happy to offer ICW the benefit of my experience as I have been doing it for a long time.
I am Turkish but I have spent more than half of my lifetime in Italy where I studied and then worked at the educational sector and lastly at the University of Triest, Italy, at the Faculty of Translation and Interpreting. I have a degree in languages at the University of Ankara in Turkey and another one from the University of Ca' Foscari, Venice in Italy. I worked at the Turkish State Radio and Television broadcasting the news at the Italian Newsroom, also with a weekly cultural and arts program of my own where I hosted Italian guests. I worked at the Italian Institute of Culture as the Responsible for the Press. In Italy I have lectured many times on the social condition of the Turkish women with women's associations and institutions. One of the most amazing jobs I did in the past was part time-teaching at the United World College of the Adriatic with students from 40 different countries and the teaching staff from different parts of the world. Living, teaching and being involved in women's associations in these two continents enabled me to feel at ease in every multicultural environment later on.
Regarding my membership to the National Council of Turkish Women, I am the Founding President of Ankara-Golbasi Branch and its elected President for two terms. I am currently the II. President of the same branch. Working within my national council I attended many international meetings of ICW and ECICW becoming familiar with the European situation on gender equality and am interested in equal opportunities in all aspects of society for women and men. I am involved in several women's associations: I am a member and took the post of Vice-President of the Turkish American and International Women's Cultural and Charity Society, a member of the Turkish Japanese Women's Association, Japanese Association of Music and Arts and Turkish Association of University Women. For a short period of time I had been in the Mentoring Office of the BPWI. In Italy I had worked for the National Association of Women Voters, a non-partisan political movement. I have organized conferences and gave lectures both in Italy and in Turkey on the social condition of Turkish women. I love sharing my knowledge and experience in the NGOs. I participate regularly CSW meetings organized by UN Women each year. To conclude, I should add that I cherish the history of ICW, the oldest international women's organization in the world, and am witnessing its strength more and more every passing day.
Languages spoken: Turkish, English and Italian