Child and Family - Advisor
Loreta Kelbauskaite Serpyte​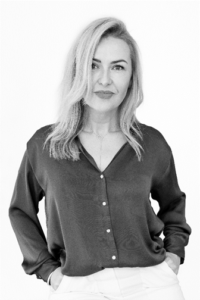 Languages: Lithuanian, English, Russian, Polish
Community/Country Awards received:
I have received multiple certificates of recognition for the support of women's rights, women empowerment and innovative education projects for women and girls. I have created the concept and helped implement the online training academy for Lithuanian families – parents, called "Raising Lithuania" which is supported by the first lady of Lithuania Mrs. Diana Nausediene.
Together with Lithuanian Women's Society we have opened the first online training center in Vilnius, in 2003.
I have been awarded the National award from the Fire and Rescue department of Lithuania for changing the culture of education about safety in Lithuania.
I have also received an award from the European Fire Safety Alliance and Federation of European Fire Officers for implementing the best 2021 Safety project in Europe.
I have received EdTech award for creating online academy for children, 2021.
Positions held within National Council:
Active member since 2002,
President since 2022
Outline of recent working background:
I believe in making a difference by generating ideas, because there is only one step from an idea becoming reality.
Therefore I have been working in e-learning world for over 20 years consulting, empowering, shaping, creating, implementing e-learning in educational and other sectors in Lithuania and Europe. I brought online education idea to Lithuania in 2002 from the USA and ever since I am working in that field.
I have been the president of Lithuanian Women Society since 2022, January – helping women evolve, learn and make a difference. Our recent project is for Ukrainian refugees- we are helping them to integrate in the social and labour market in Lithuania. We are also organising educational, emotional health events for the Lithuanian women every quarter.